Young Living
Blue Agave Natural Sweetener 32 oz
Retail: $45.72 USD
Wholesale: $34.75 USD
Stock Number: #3224
Organic Blue Agave is much sweeter than sugar, but with a glycemic index of only 25 (sugar has a glycemic index of 68-85). In recipes, use 1/2 to 3/4 cup in place of 1 cup sugar. You may also need to reduce the amount of liquid, just as you would for honey. Use like honey in beverages or on cereal, bread, etc.
Ingredients
Click the image below to enlarge.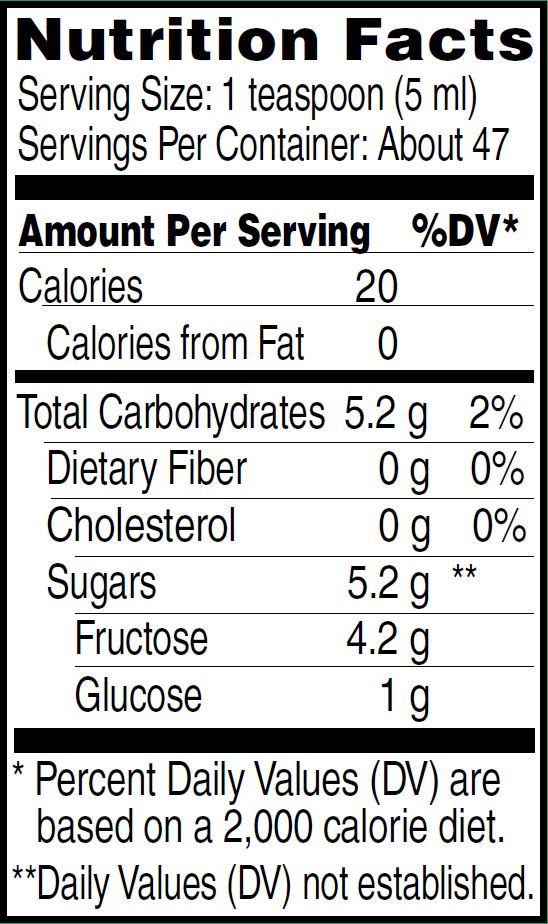 Organic nectar from Agave Tequilana.
Young Living September Promotion!
Cautions & Disclaimer
*These statements have not been evaluated by the Food and Drug Administration. Young Living products are not intended to diagnose, treat, cure, or prevent any disease.

*Keep out of reach of children. If pregnant, nursing, taking medication, or have a medical condition, consult a healthcare practitioner prior to use.

*Modern scientific research has not yet validated these traditional claims.
Ask Me Anything!
If you have questions about essential oils or healthier living, we're available! Simply use the form below and someone from SelfCare Global be in touch as soon as possible.
YL #555555